Construction Development Banners & Signage
Multiple products and solutions to market an upcoming development project and wow your clients with a crisp presentation centre.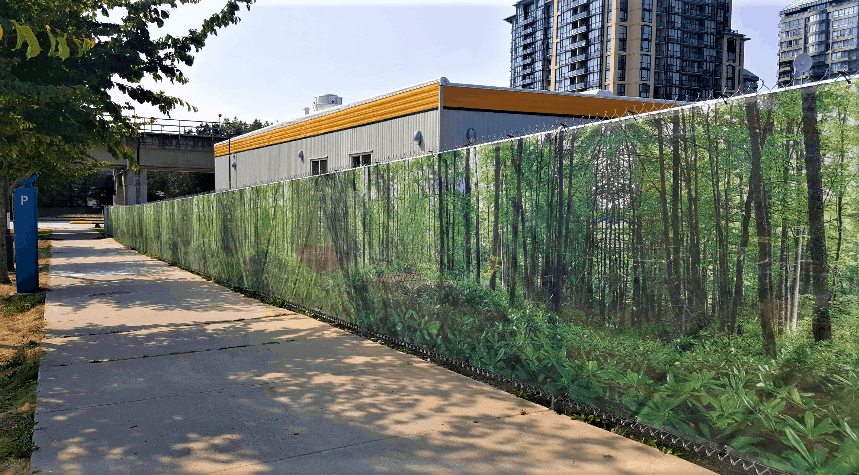 Fence Banner is a great solution to brand or advertise large outdoor areas including fence structures, building and scaffolding for construction sites.
Highway Hoarding is a large flat structure of solid construction on which branding or advertisement can be posted.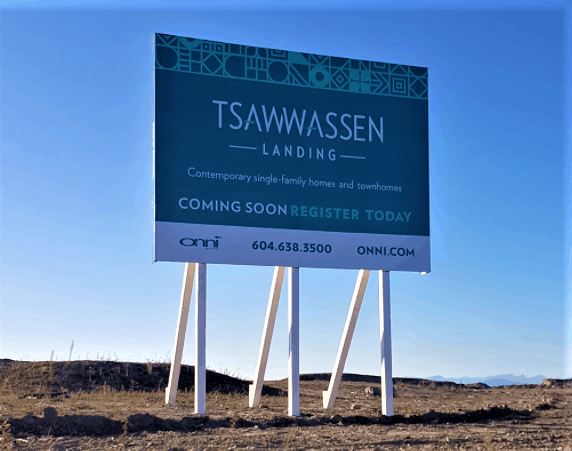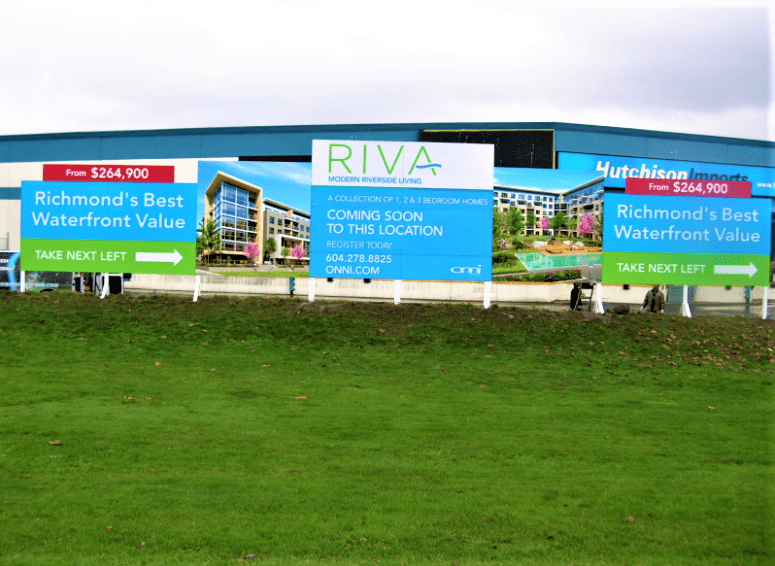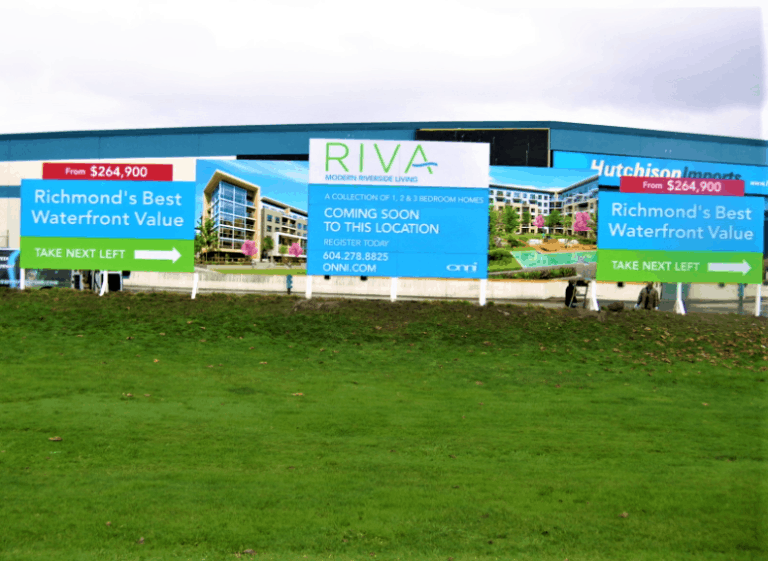 Directional graphics on hoardings are often necessary for vast locations such as property developments. These often point to sales opportunities such as marketing suites. As a result, visitors or customers are less likely to get lost and avoid situations that could reflect badly on the business.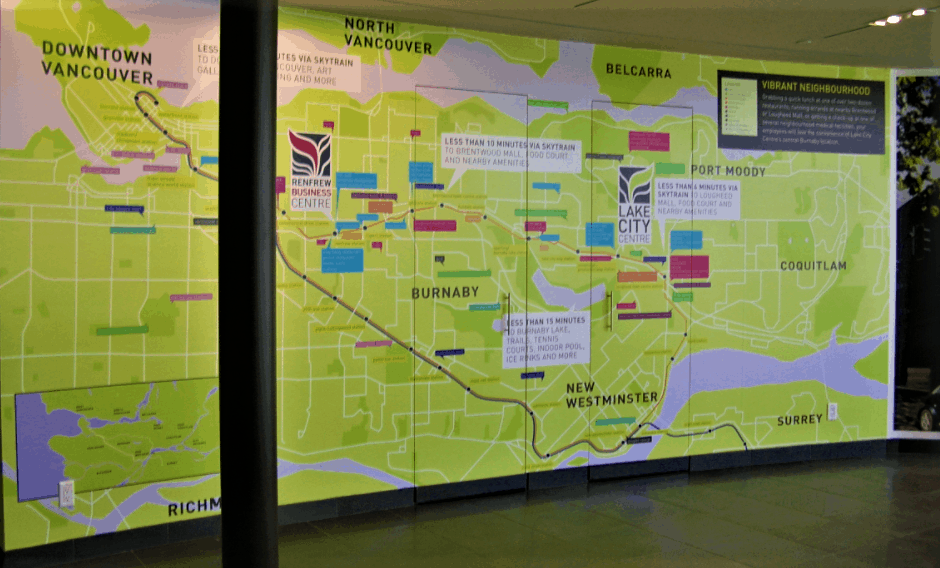 Wall Murals are any piece of artwork created using high-end digital printers that is applied directly on a wall, ceiling or other permanent surfaces. They are made with high-quality photographs, illustrations, and more that can be custom printed to the exact size requirements for any room or building exterior.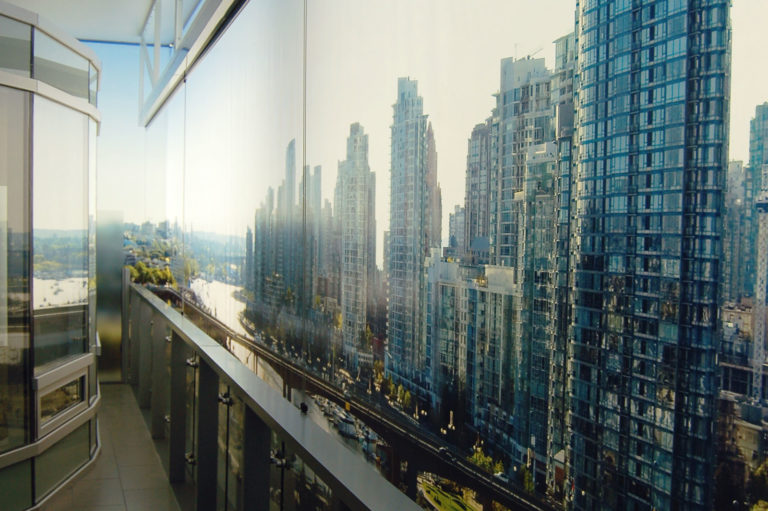 Backlit prints are an eye-catching option to recreate the full condo experience. Illuminated displays brings out the depth of scene that allows your guests to have a real live-in experience. 
Set up a living room scene at your real estate showroom using our backlit backdrop with a realistic cityscape. 
Acrylic is a transparent plastic material with outstanding strength, stiffness and optical clarity. It has superior weathering properties compared to many other transparent plastics. Acrylic panels exhibit glass-like qualities; clarity, brilliance, and transparency, but at half the weight and many times the impact resistance of glass. From durable signs and skylights to eye-catching retail store fixtures, displays and shelves, acrylic plastics provide outstanding versatility, durability, and aesthetic qualities.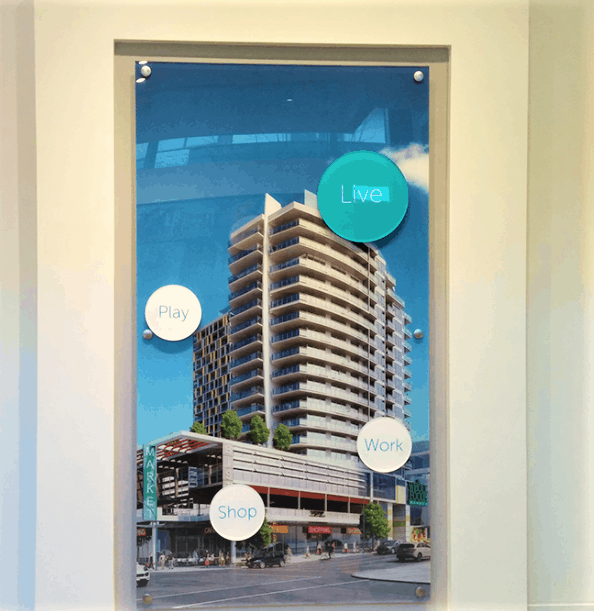 The best way to visually show the location of the commercial or residential development and its surrounding amenities.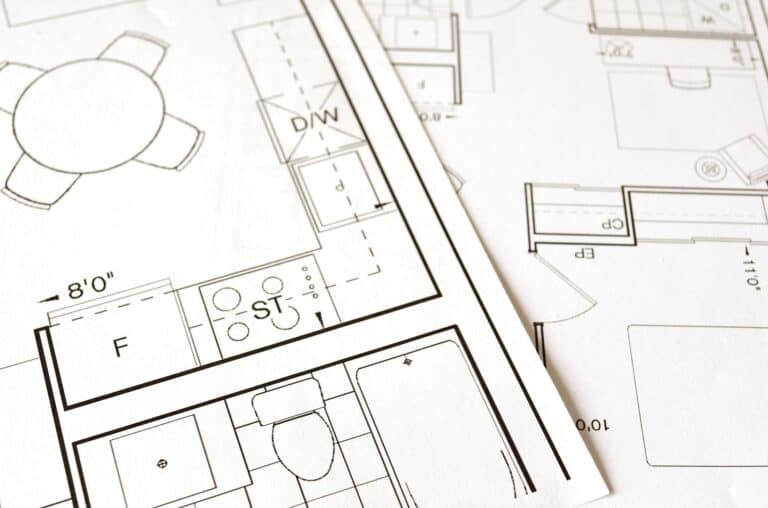 Three dimensional letters or logos that provides the perception of depth to emphasize the message or branding.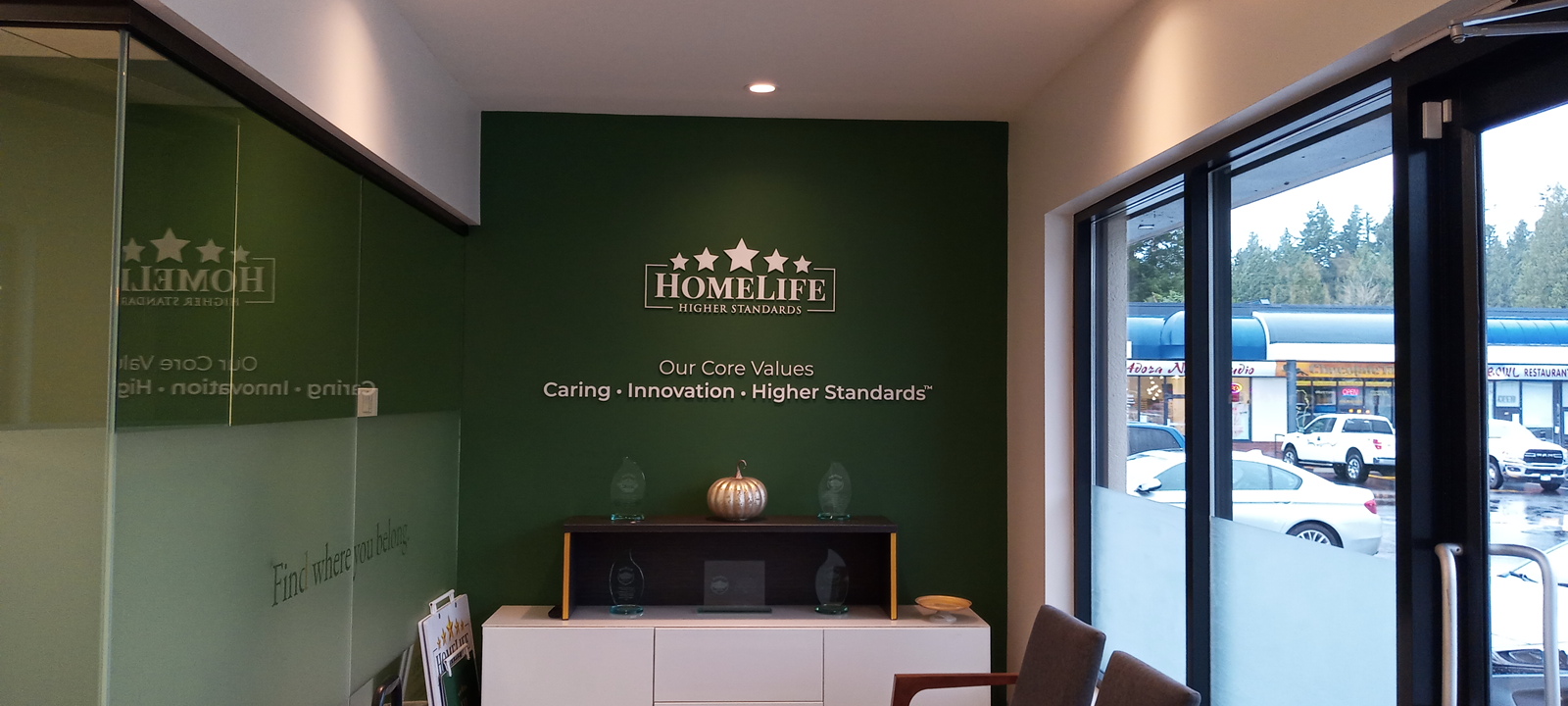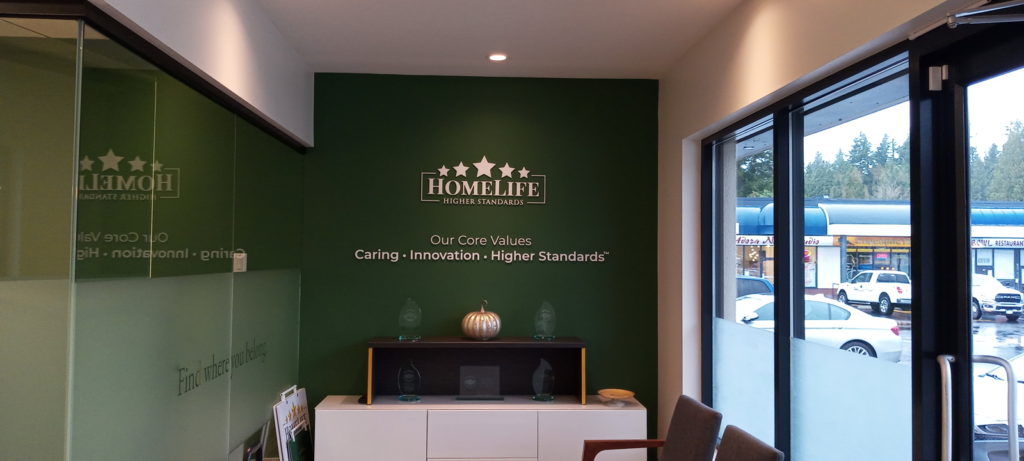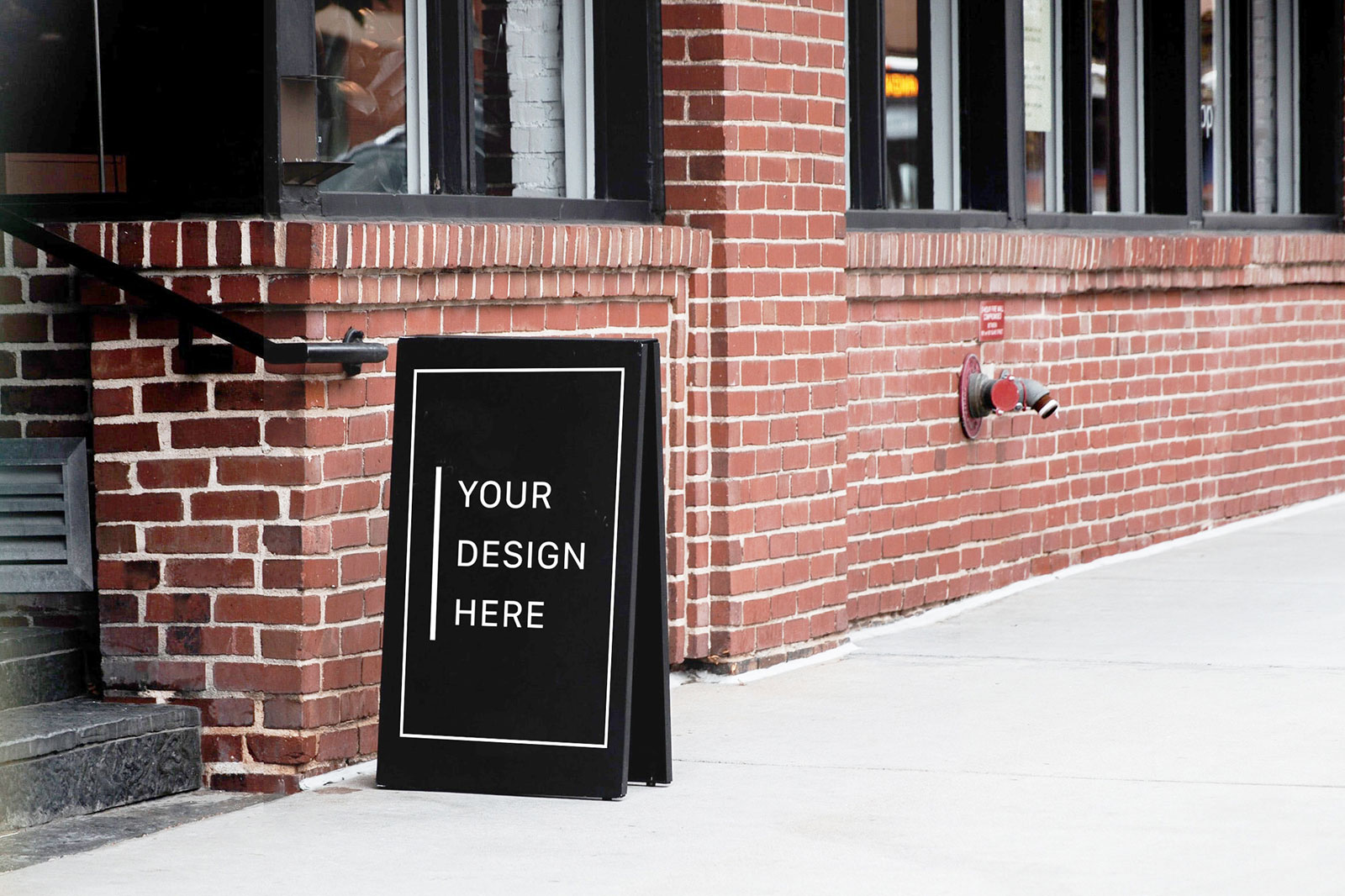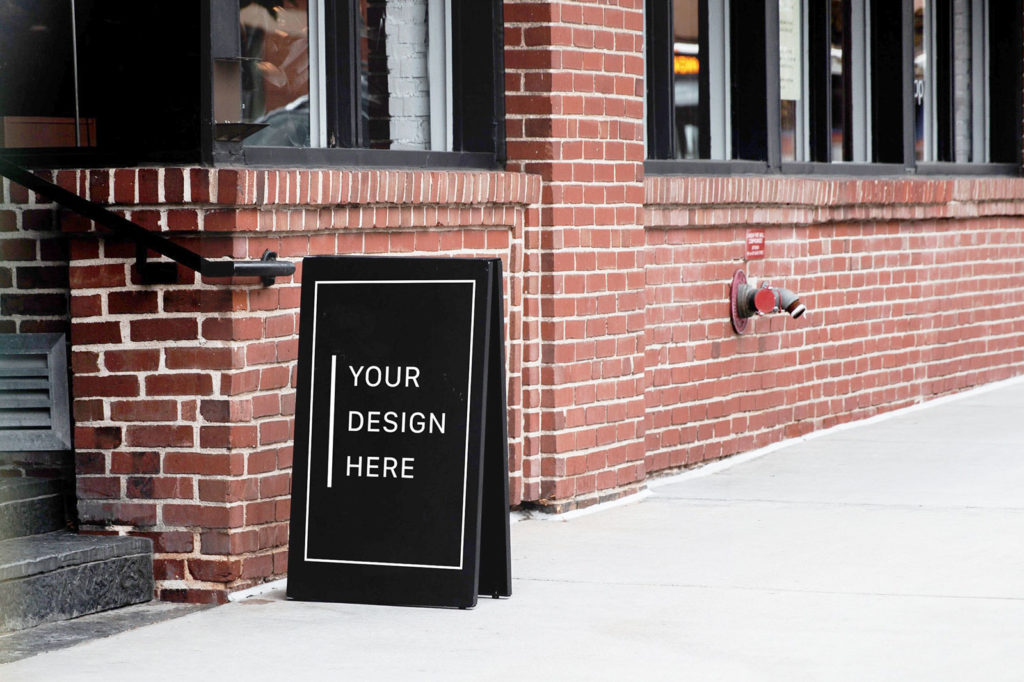 Looking for flexibility? The sandwich board is a durable and economical way to attract attention. Whether you need signage to draw walk-in customers, to promote new items, or to instruct safety protocol, just snap open the sandwich board and place it anywhere to accommodate your arrangements. Easily move around or store away to call it a day.
Elevate your presentation centre with aesthetically pleasing sintra boards. These durable and moisture-resistant boards are suitable for indoor and outdoor use. They are lightweight and can be simply mounted on walls with tapes. 
Impress your guests with vivid visuals as they walk into the presentation centre. Speak with one of our specialists to find more recommendations for your space.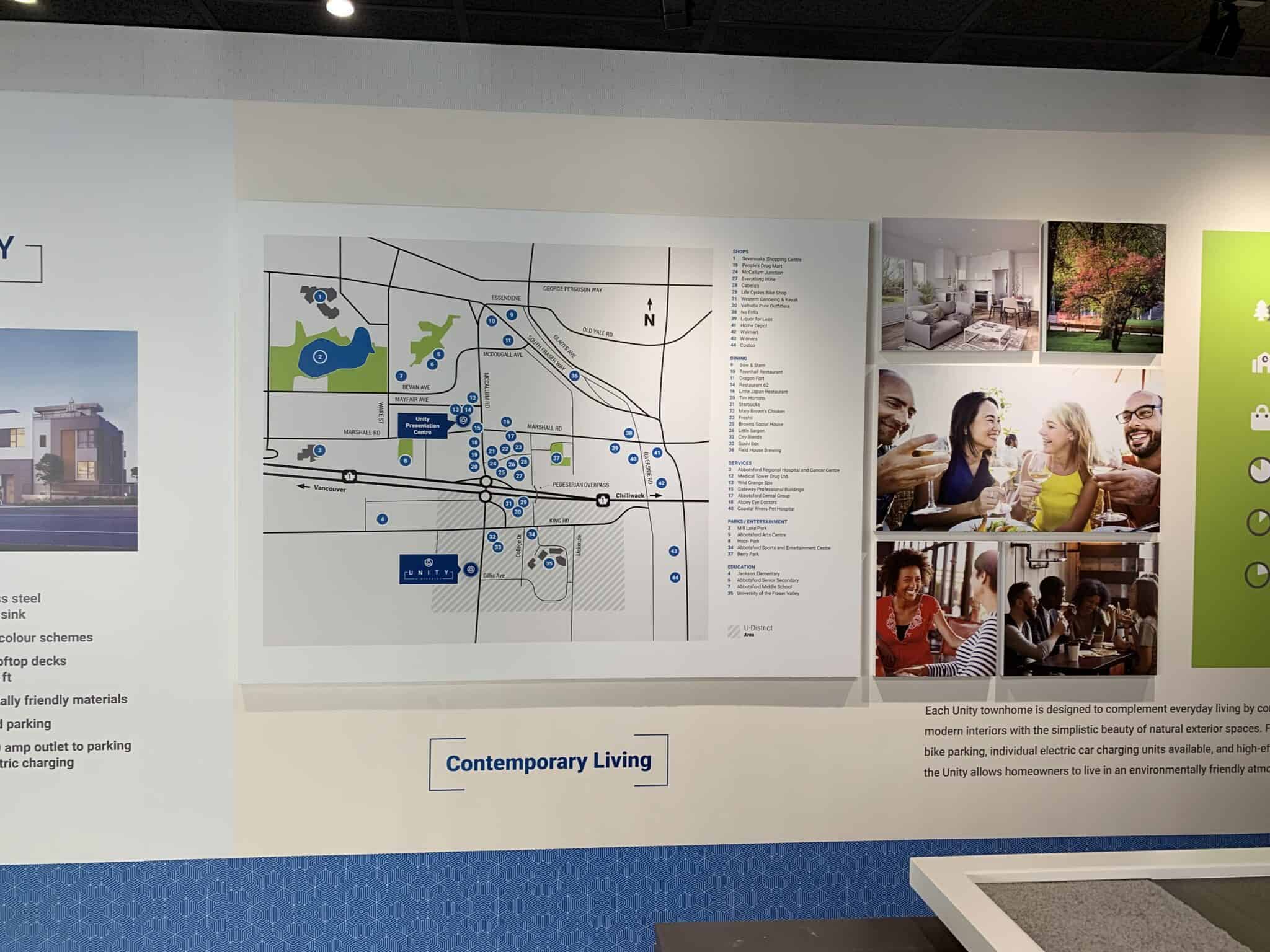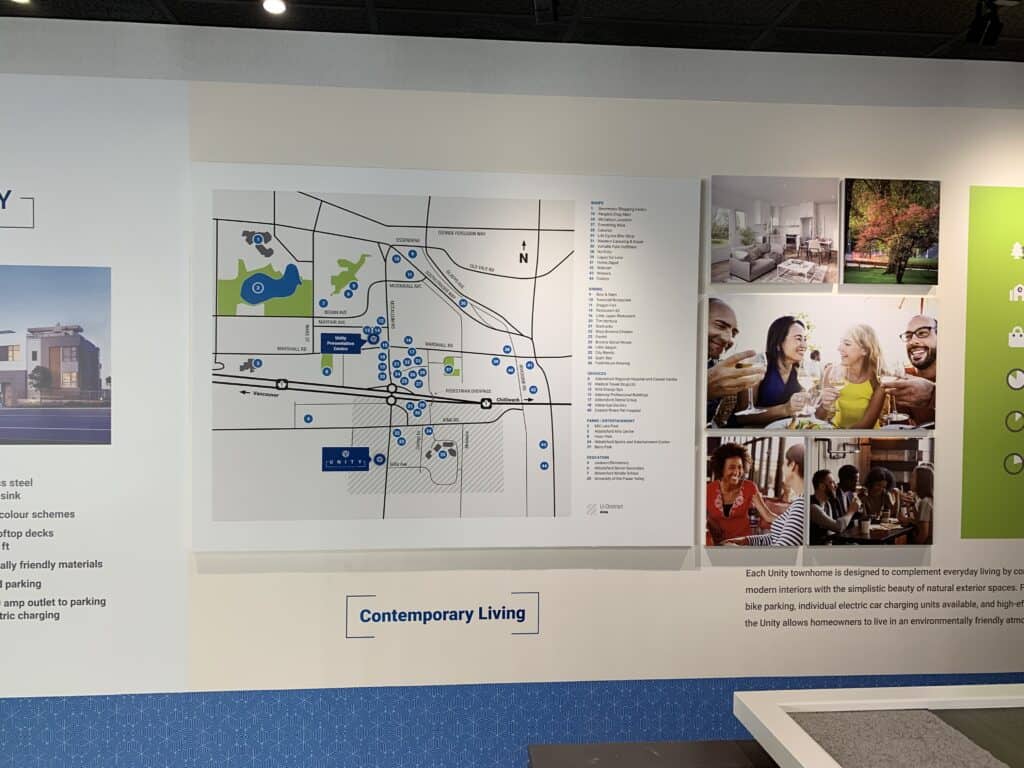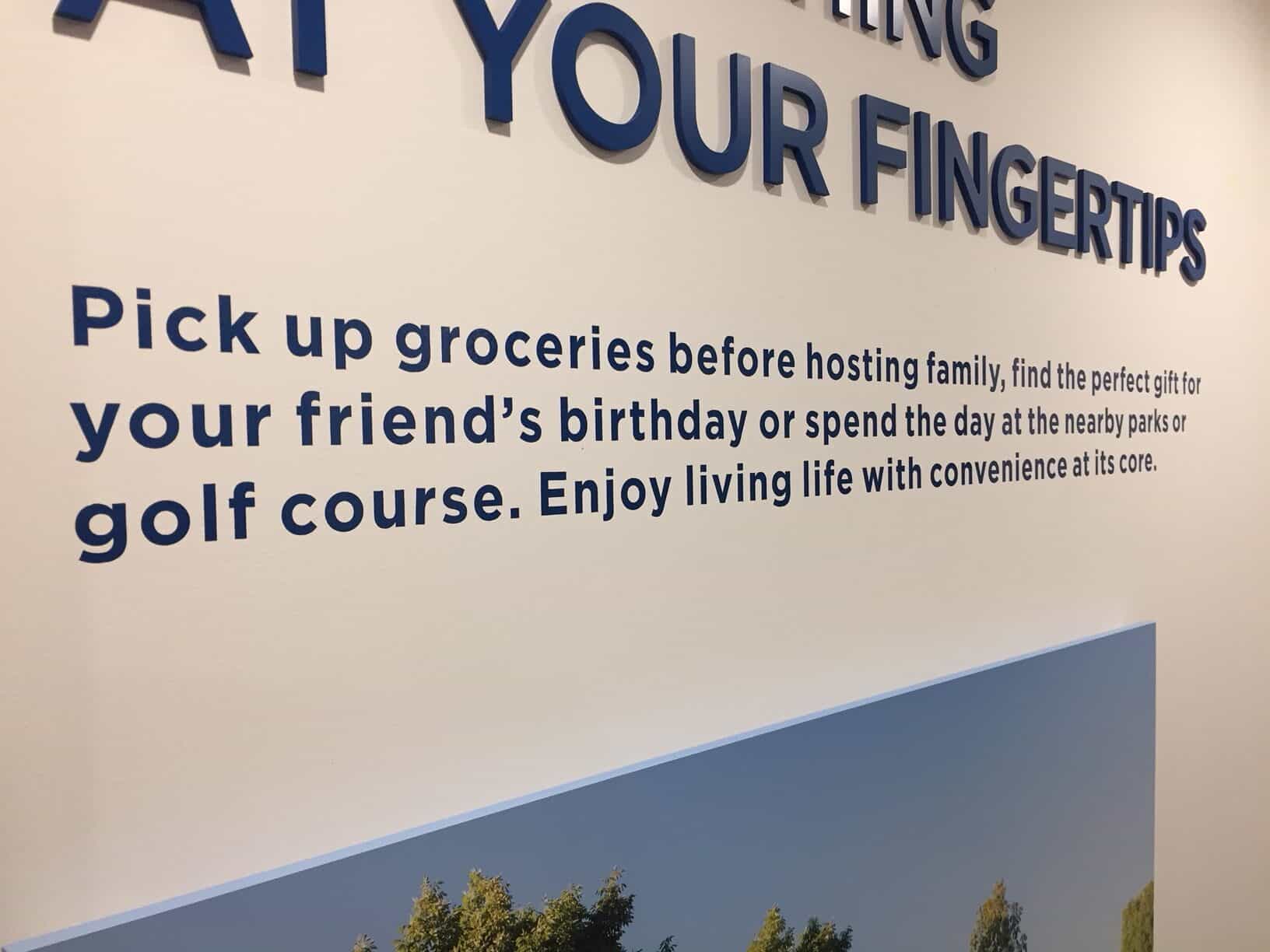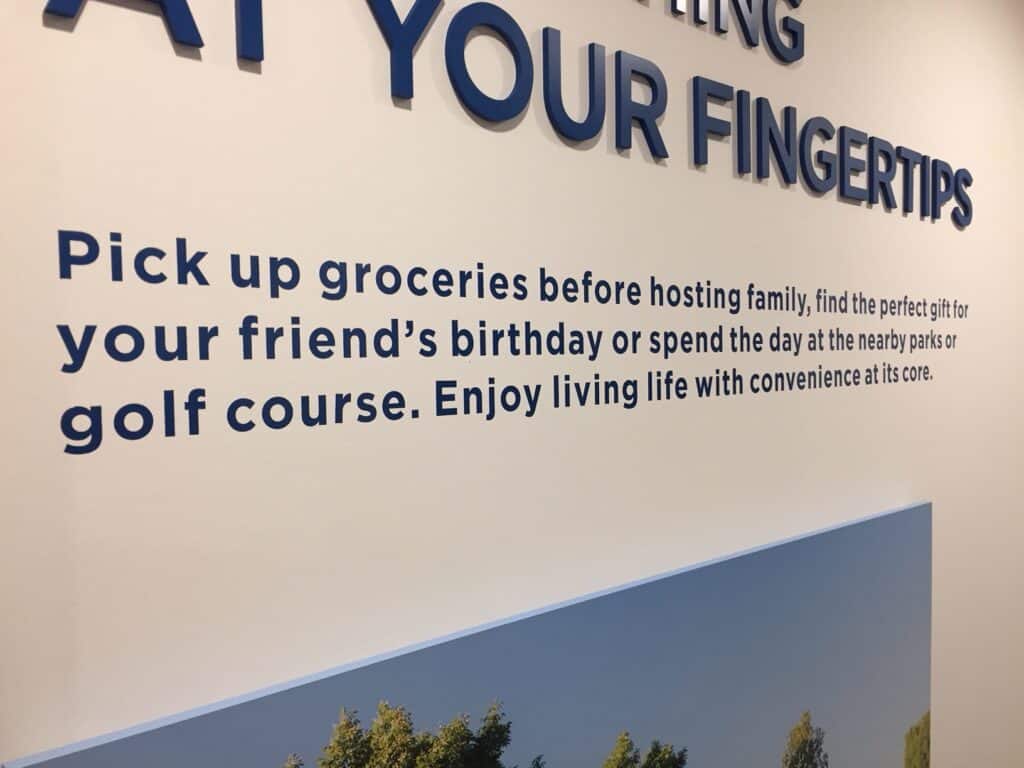 A simple way to customize your space. Our durable and weatherproof vinyl letterings can be easily applied to any smooth surface. If you are looking to display information in a crisp way, these are fun elements to add to your existing designs to create depth and make the information more visually attractive.
Our installation team is experienced with handling gallery space, presentation centre, storefront, and vehicle displays, as well as bringing your visual ideas to life.
TK Graphics is the one-stop print shop that offers fast turnaround manufacturing. Get in touch with an expert today!